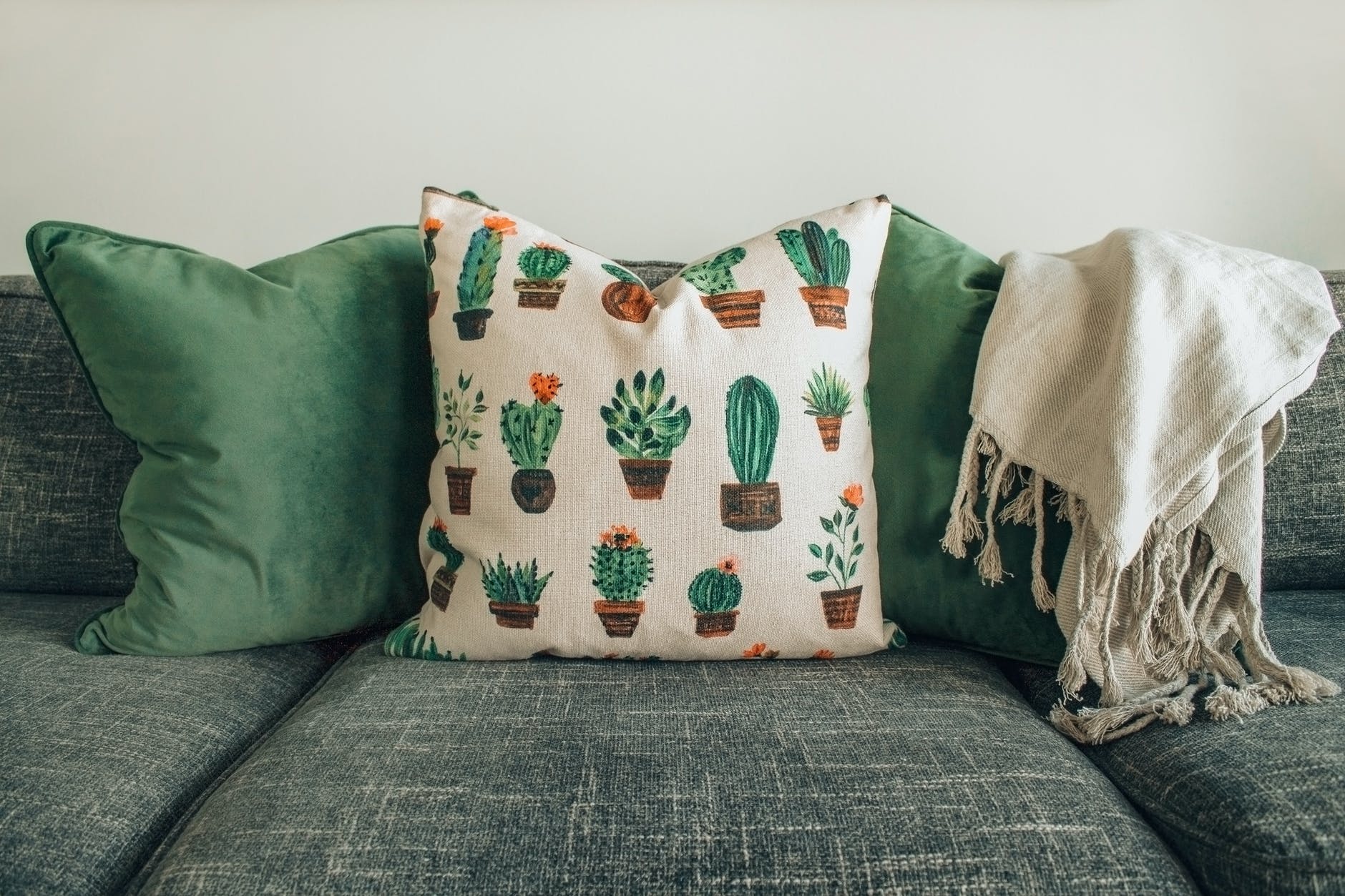 Here at Cypress Pointe Apartments in Wilmington, we know that getting settled in is the first half of the battle. The second half of making it feel like home sweet home is doing a bit of decorating. However, moving can be a bit costly, so you might want to save some cash on beefing up decor. With that in mind, we offer our community members these budget-friendly ideas for sprucing up your new space.
Art, and Art, and Art, Oh My!
Are you an artist or a tinkler in creativity? Take a stab at creating your own artworks with paint, canvas cloth or with a new purchased piece. Art dresses up any room and you can make your Wilmington apartment as splashy as you like with just one focal piece. Maybe you love doing pottery, crochet or another form of expressionism. Go with it…and use those skills to adorn your digs on the cheap.
Throws and Pillows Galore
There's no easier and more cost-efficient way to add some flavor to a home than adding a few inexpensive throws and decorative pillows across couches and chairs. There's no need to invest in slipcovers or permanent recovering efforts, as just a few swaps here and again seasonally can establish a new decor in just minutes.
Shop Resale Stores and Dollar Shops
You can get a lot of bang for your buck in a resale shop today. Antique and resale shops along with garage sales and dollar style stores can bring a realm of color and enthusiastic designs into the home. Even those on the tightest of budgets can find a treasure of trove of gems right in the price-friendly zone of $1 or less.
Don't Shy Away From the Old
While your apartment in Wilmington may be somewhat new to you, don't be hesitant about getting in on some used goods. That resale shop around the corner might be filled with treasures just waiting for a revamp, your special touch or a new home in general. Do bargain, as most resellers are eager to get rid of these items and turn even a small profit.
Discover the renewed decorator within your home sweet home. Call us today at Cypress Pointe Apartments in Wilmington, NC online or by phone to schedule your consultation today.