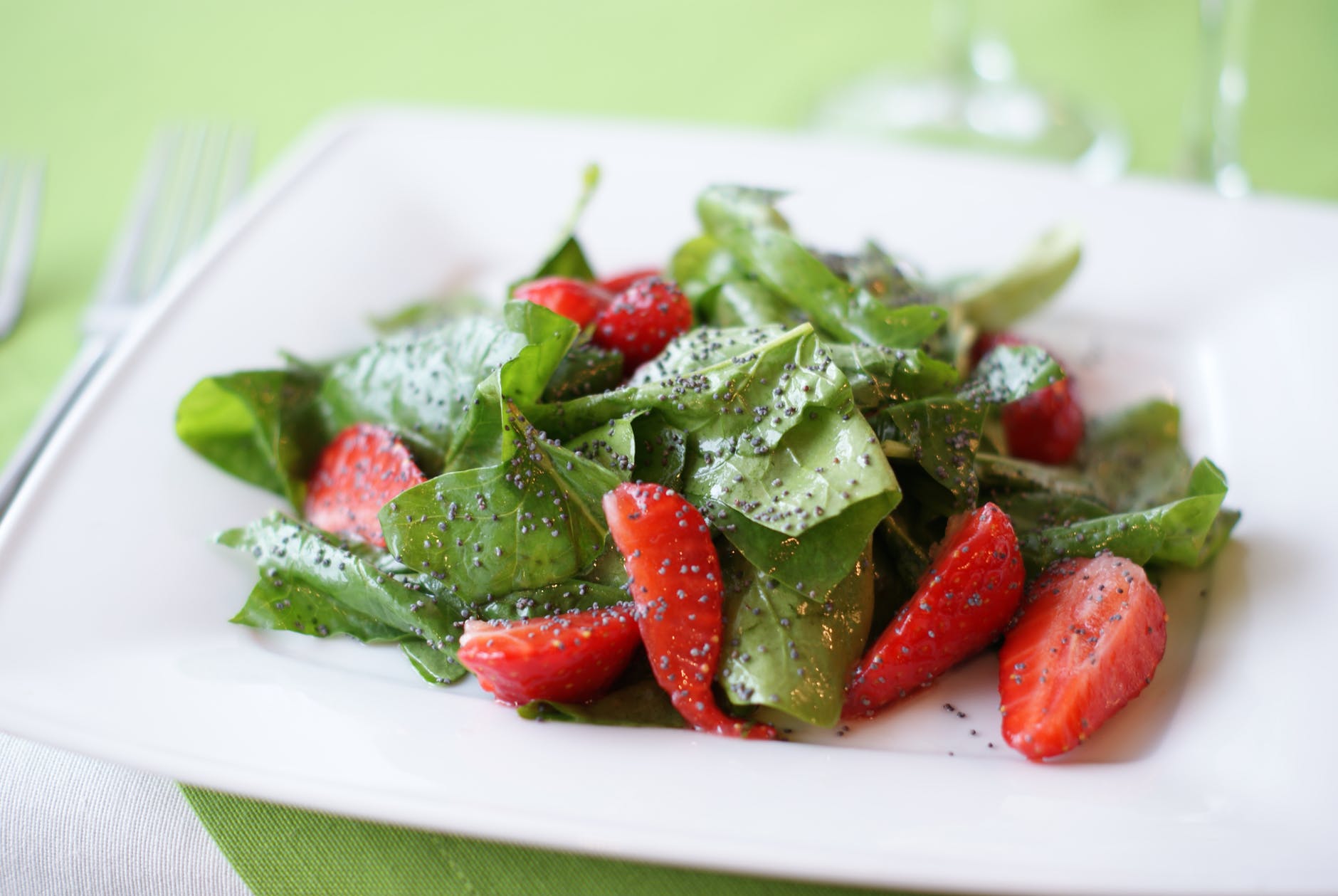 Strawberry season is officially underway at our Wilmington, NC apartment community, and we're excited to bite into the tasty fruits of the spring season. If you're on the same page, here are a few recipes you might want to consider as strawberries make their grand appearances.
1. Strawberry Spinach Salad
Strawberries and spinach always play well together. In this recipe, you just need to add some chopped pecans for crunch, a little feta for a salty-cheesy flavor and a few other items you probably already have in your cabinets.
2. Strawberry Shortcake
If you have the itch to make homemade baked goods, nothing is better than a delicious strawberry shortcake this time of year. If you don't have a cookie cutter, you can use the open end of a pint glass to get the same effect. You'll be proud of your baking prowess when these little cakes are finished.
3. Strawberry & Basil Tart
This recipe requires a bit of attention while the custard comes to life, but your efforts will be well worth your time. You can make a homemade pastry base if you're feeling fancy, but you can also go with a store-bought pie or pastry crust to cut down on the work that's required for this edible centerpiece.
4. Strawberry Lemon Blondies
Forget boring breakfasts. These little bars go great with coffee, and they'll also end any dinner on a great note, too. If you've never put lemons and strawberries together in the same recipe, this is your time to shine and change the way you do breakfast bars and desserts forever.
5. Grilled Chicken Cutlets with Strawberry Salsa
Fire up the grill and get those chicken pieces ready because this recipe will have you wondering how you ever did dinner without strawberry salsa. You'll enjoy a plateful of fresh ingredients that come together in perfect harmony.
6. Watermelon-Strawberry Cooler
Say goodbye to uncomfortably hot days with a watermelon-strawberry cooler that'll tempt your taste buds. A little bit of mint makes all the difference when you combine these two famous springtime fruits.
If you're looking for an apartment that'll welcome you home every day, we're glad you've found Cypress Pointe Apartment Homes. Schedule a virtual tour with us so we can show you around!