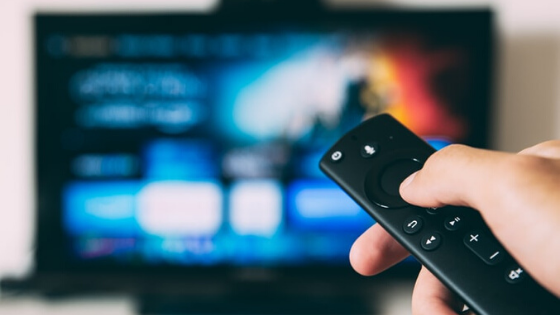 Coronavirus or not, there are plenty of reasons to want to stay inside your Houston apartment and enjoy some quality time with your comfy living room furniture and your favorite take-out on speed dial. A good series binge now and again is good to relieve stress and enjoy a unique long-form of art.
The question is, what series to binge? Some series went on way too long and ended with a poor resolution. That can make binging them frustrating and way too much of an effort (i.e. Lost). Some shows were built not to have any type of overarching storyline or ending at all. So if you're worried about investing some time into a good series but don't want to spend a month on the couch, be dissatisfied by the ending, or have the good bits spoiled in the explanation, then the following list of self-contained series that are perfect for the long weekend binge is for you:
4 Self-Contained Television Series That Are Ideal Binging Material
Dead Set. If you love horror and all things zombies, then you'll love this British television serial written and created by Charlie Booker (creator of the original Black Mirror). This serial is available on Netflix and spans just five episodes.
True Detective (Season 1). Each season of True Detective follows a unique story and characters, but none of the later seasons really lived up to what the first one offered. With an A-list cast and extremely compelling central mystery and side stories, it'll be hard to put the remote down for the entirety of this binge. Available on HBO streaming services.
Tiger King. It's probably impossible to not have heard anything about this crazy documentary at this point. This is an insane rollercoaster of a show with an aftermath social commentary that says a lot about American culture as a whole. It's available via Netflix and if you've already binged it and want something similar, check out The Wild and Wonderful White of West Virginia.
War and Peace. Available on Hulu and Netflix, this six-part adaption of Leo Tolstoy's novel offers a perfect concoction of drama, romance, comedy, coming of age, and more.
Looking to Move Your Comfy Couch This Summer? Contact Us About Vacancies
Are you ready to update your residence? Contact our team today to view our listings and move your comfy couch to one of our spacious apartments at Cypress Pointe today.