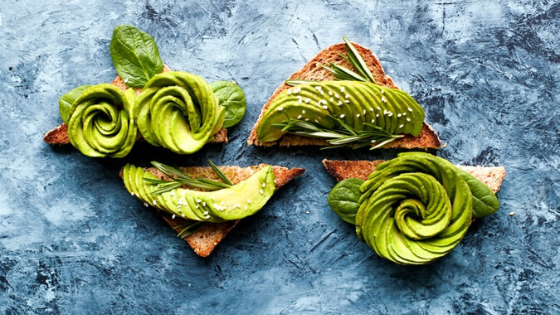 Did you know it's almost avocado season? From May to August, these little, lean green machines are found in dishes and on dinner plates all around our Wilmington, NC apartment community. Since spring is upon us, we thought this would be a great time to talk about interesting ways you can integrate avocados into your diet.
1. Stuffed
Once you take the pit out of the avocado, there's a perfect hole that's just waiting to be filled. Consider filling it with an egg and baking the stuffed avocado for 15 to 20 minutes at 425 F for a protein-packed breakfast that'll power you through the morning. For mid-afternoon snacks, you can stuff your avocado with shredded chicken, tuna or veggies for a mix of munchies that will satisfy your hunger cravings.
2. As Egg-Free Mayo
If you have certain dietary restrictions (or if you're just trying to eat a little healthier), forego traditional mayo in favor of an egg-free, avocado-inspired version. With this option, you'll have an assortment of healthy fats that are good for your body, without the extra elements that aren't so good for your arteries.
3. In Soup
You can use avocados as the main ingredient in your soup, or simply add chunks to the top of your finished dish to adorn your kitchen creation. Chilled avocado soup offers an easy way to get some afternoon avocados into your diet. The blender will do most of the work, and when you add some chicken (or vegetable) stock, a bit of citrus juice and some cumin, the flavors will take on a life of their own.
4. Instead of Sour Cream
Sour cream might taste delicious, but it's not so great for your body. When you pair avocados with a bit of lime juice, water, and olive oil, you can replace your sour cream craving with a topping that's much better for your heart.
5. In Lieu of Dessert
Sweet Avocado Mousse can serve as a health-conscious alternative to your sweet-tooth cravings. Once the avocados are placed into a food processor with a bit of lemon juice, milk, sugar, and heavy cream, this puree will turn into a decadent after-dinner dish in no time.
If you're on the hunt for a stunning space in Wilmington, our Cypress Pointe Apartment Homes will welcome you with open arms. Give us a call today!