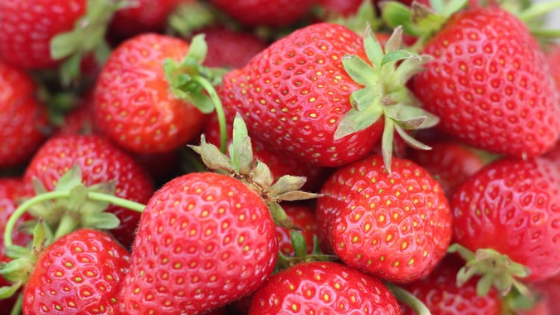 Strawberries are at the height of the season during summer because they can handle the heat. Luckily, this is good news for you if you're looking to spice up your dinners. When the summer sun does its worst, there are few things better than biting into a juicy strawberry. But there's more to this fruit than just a snack or a dessert. Here are three dinners that are sure to help you see this fruit in a whole new light.
The Many Benefits of Strawberries
This fruit is packed with antioxidants, which can help you fight everything from aging to organ failure. Strawberries are also stocked with plenty of Vitamin C in them, which can be perfect when a summer cold starts winding its way through the office. Finally, strawberries are also a good source of potassium and folate, both of which can regulate your body and strengthen your systems.
1. Strawberry Basil Chicken
This simple dish combines the more traditional herb with the sweeter fruit for a delectable combination. We recommend grilling the chicken (rather than pan-frying it) before topping the dish with the basil, strawberry, and balsamic oil. Pair it with rice or a salad, and enjoy.
2. Steak Skewers and Strawberry Chimichurri
Skewers are the ultimate summer food. Easy to make, easy to eat, and easy to enjoy. The fresh taste of chimichurri in this recipe is perfect to cut through the richness of beef if you're looking to lighten up your dinners. The cumin, chili powder, and cayenne round out the rest of the flavors and make for a fun treat on a weekday evening.
3. Grilled Shrimp and Strawberry Salad
Strawberries on a salad is a no-brainer, but this dinner goes further than just chopping up a few to spice up your greens. The jicama, goat cheese, and pecans combine with the flavorful grilled shrimp to turn your salad into a hearty meal that will keep you cool on the warm summer nights.
Our apartments in Wilmington, NC are a great place to discover just how versatile your favorite ingredients can be. If you want to do more cooking at home for both you and your loved ones, Cypress Pointe may just have the amenities you're looking for.