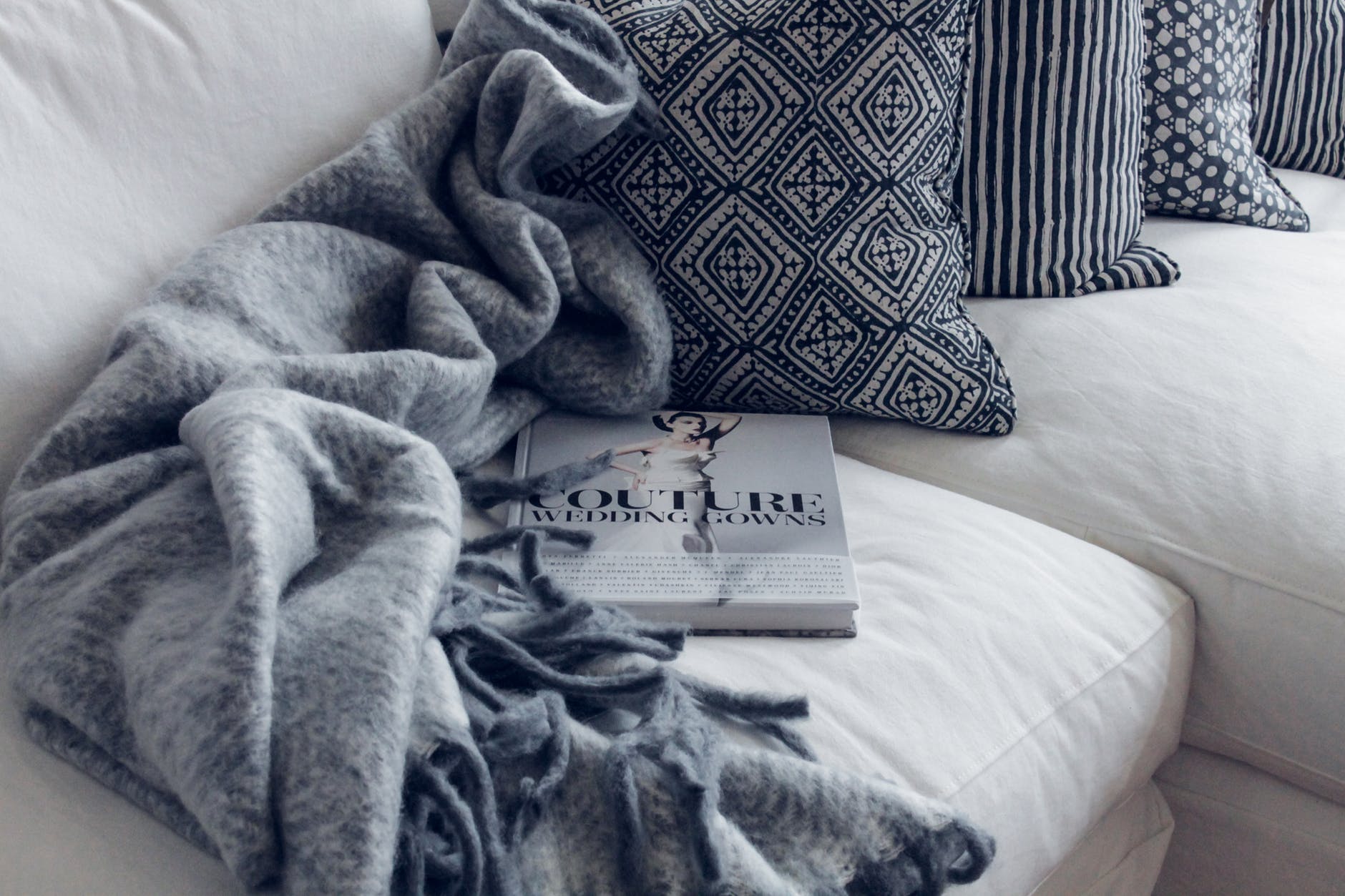 Splashes of color add personality and sparkle to our Wilmington apartments. There are many ways to add color without spending a lot of money or making radical design changes. Use these ideas to spruce up your space or inspire you to invent your own ideas.
Throws and Quilts
These items do more than introduce new hues to a room. Their functional purpose can brighten a chilly night or provide comfort as you disappear into a novel. Choose a textured woven throw, handmade quilt or chic blanket to drape over the back of a chair or sofa. The color should elevate shades and styles already in the room. It's also a handy item for overnight couch guests.
Colorful Rugs Bring Furnishings to Life
The human eye is drawn to color. You can use that to your advantage when you want to draw attention to a particular area. A bright throw rug placed under a coffee table or in front of a cozy chair adds a layer of tone and texture to enliven your living room. This design technique works on every type of flooring, from hardwood to tiles to carpet. Choose a hue that contrasts with your other furnishings but still stands out. You can add new fabrics or repeat patterns and textures already present. Geometric shapes and patterns are another possibility to make your apartment interesting and unique.
Lamp Bases and Shades
Pairing a colorful base with a neutral lampshade gives this accessory a pop of color without overdoing the effect. In traditional living room styles, it adds a point of interest. For modern decor, it gives you the opportunity to add a quirky or whimsical touch to soften minimalist or industrial themes.
Reupholster Small Chairs
If you're handy enough to do this on your own, fabric and staples or glue are fairly inexpensive. Recover a desk chair or accent chair with pastel swirls or intense shades in luxurious fabrics. The design rules are pretty open here. It's such a small space that you can work in almost any preference and have fun doing it.
Hopefully, this has inspired you to implement your own color resolution in your apartment in Wilmington. If you or a friend needs a more creative living space, give us a call regarding available floor plans.