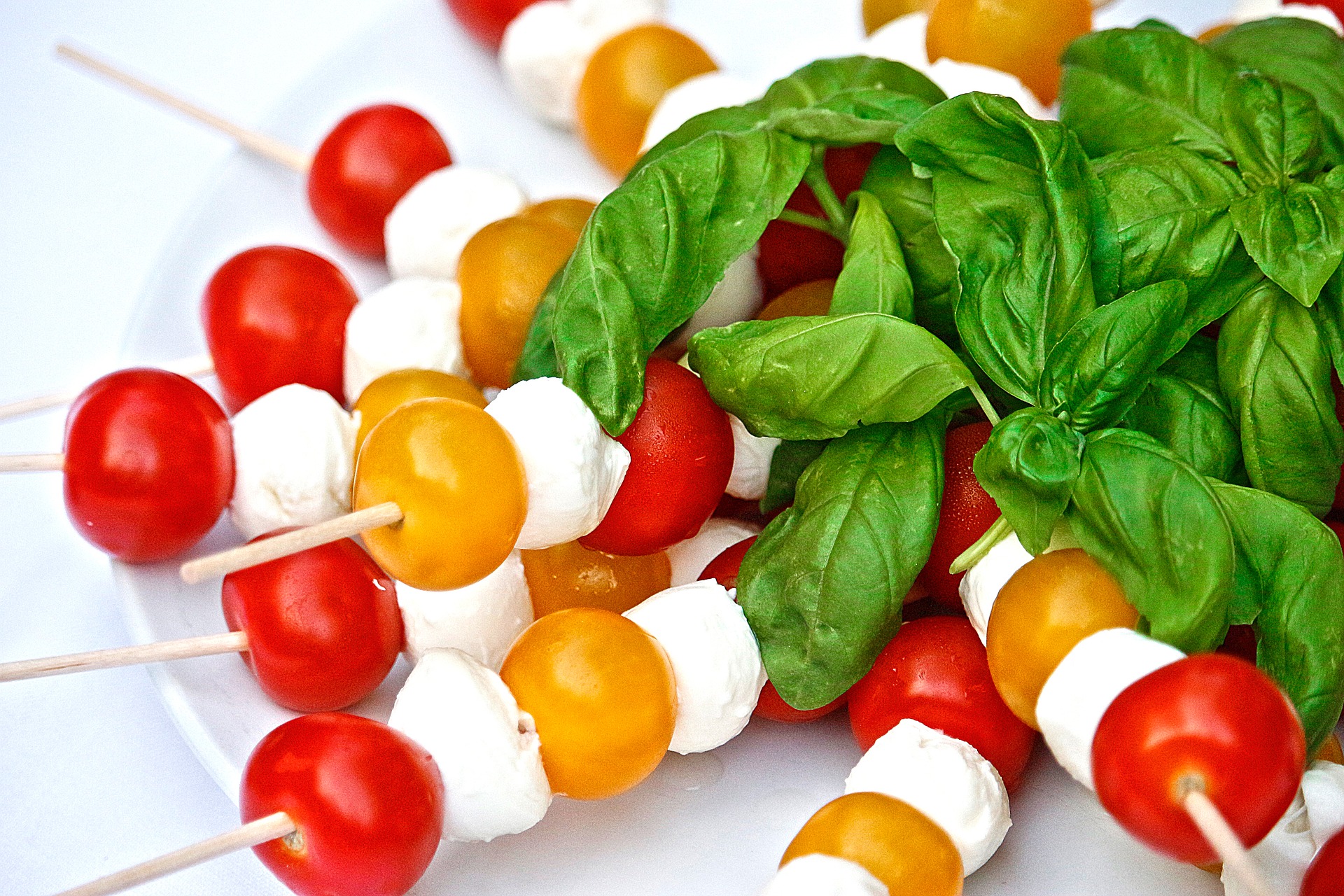 With summer plans in full swing and everyone filling up their calendars with to-dos, there's no time like now to have everyone stop in for a start-of-the-summer gathering at your Wilmington apartment. Grilled foods tend to make their way into summer a little later, but light finger foods for a small summer-night gathering serves the beginning of the season well. Check out a few finger food recipes to consider for your summer event.
3 Appetizers for Summer Entertaining
Avocado Pesto-Stuffed Tomatoes
Light, tangy and perfectly flavorful, these little stuffed tomatoes will be a hit for any summer gathering. Simply cut off the tops of larger cherry tomatoes, scoop out the pulp with a small spoon, and fill with your favorite blend of pesto and mashed avocado. Guests will love these poppable fruits of the vine with their savory flavors, so be prepared to make quite a few for your gathering.
Banana Split on a Stick
Want a healthier alternative to a banana split? These cute little banana split on a stick finger foods are the ideal thing, minus the ice cream. These little treats are super simple to make; just line up a chunk of pineapple, a strawberry, and a slice of banana on a wooden stick, dip one side in melted chocolate and then crushed peanuts, and allow the desserts to chill out in the fridge until serving time. Pull these out just before everyone arrives.
Italian Caprese Tea Sandwiches
Bite-sized and full of flavor, Italian Caprese tea sandwiches are little round sandwiches made with thinly sliced Italian bread, sliced Roma tomatoes, fresh basil leaves, and mozzarella cheese. Slightly grill the bread with butter and fresh herbs to toast it with a golden blush before assembling these little morsels, and make sure you poke a toothpick in each one to hold it sturdy once assembled. You can play around with the layers by swapping basil for parsley or leaf lettuce and adding pepperoni slices as well.
There you have it: a good start to your finger food list for your first summer gathering. Reach out to us at Cypress Pointe to find out why our residents love to entertain.